About Me
Federico Caneschi
Event Planner
Federico Caneschi Wedding Planner Tuscany
My Story in Brief...
I have thought a lot about how to appraoch this section, if to contact a content creator to write something more professional or to write i myslef so that it could better represent me. I have a direct approach with my clients, I am always present at appointments from the first meeting to the wedding day to organise your wedding in Tuscany. wedding planner federico caneschi arezzo italy. I love and esteem my collaborators, but the project, if you can call it that way, bears my name and as such requires my presence. I was born in a small town in Tuscany, in the province of Arezzo. Since I was a child, I have always had a flair for fashion, for colour matching and for good manners; compared to other children, I used to spend entire afternoons tidying up objects in the house, tidying up showcases in the living room as if we were in a shop, putting them on a chromatic scale or divided by category. My innate curiosity for the outside world led me to do a wide variety of jobs in different places, I moved around a lot in search of something new, Milan - Rome - Florence - Madrid - London - Miami, only to return with much more awareness to my homeland, Tuscany, which I madly love. My career path has led me to receive important assignments as Brand Manager in international luxury companies, and this has given me the opportunity to get to know every aspect of a brand, from the product to communication and sales. In every company I worked with, I ended up being also the events manager, and this is how my deep passion for organising unforgettable moments for others has emerged.
One thing I always tell friends and acquaintances is how lucky I am to have been able to turn a passion into a job, to wake up in the morning and 'play' with mise en place, with flowers and colours, to be surrounded by creative people, to be immersed in my beloved Tuscany and to get to know new venues all the time. Finding myself for lunch in Val D'Orcia and for an aperitif in the centre of Florence to return to my little house in the middle of the countryside, I feel like giving the child inside me the chance to continue playing in the living room of his parents' house. The Wedding sector, today the core business of Federico Caneschi Event Planner was born a bit by chance, I knew how to organise events, it was proven given the job role I held, and when the first clients approached me I started immersing myself in this fantastic and multi-faceted world, starting from my apprenticeship in catering to understand from the inside how the engine was, how the locations could be functional and what could be missing, what the correct timing was and what the future bride and groom and their family needs were, but I didn't stop there, my curiosity led me to learn about the world of flowers on how to buy them, what the seasonality is, the costs and how to optimise them, and this is how my search for new things to learn and skills to make available to my clients continues.
Now I won't bore you any further, if you want to know more and are as curious as I am, go ahead and do not hesitate to contact me for a no-obligation appointment even if it is just for a coffee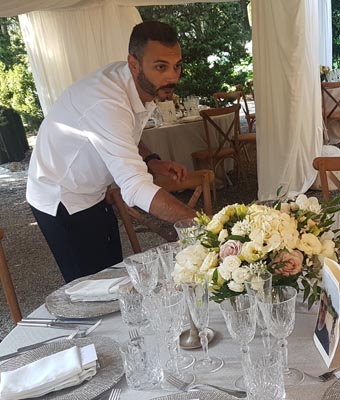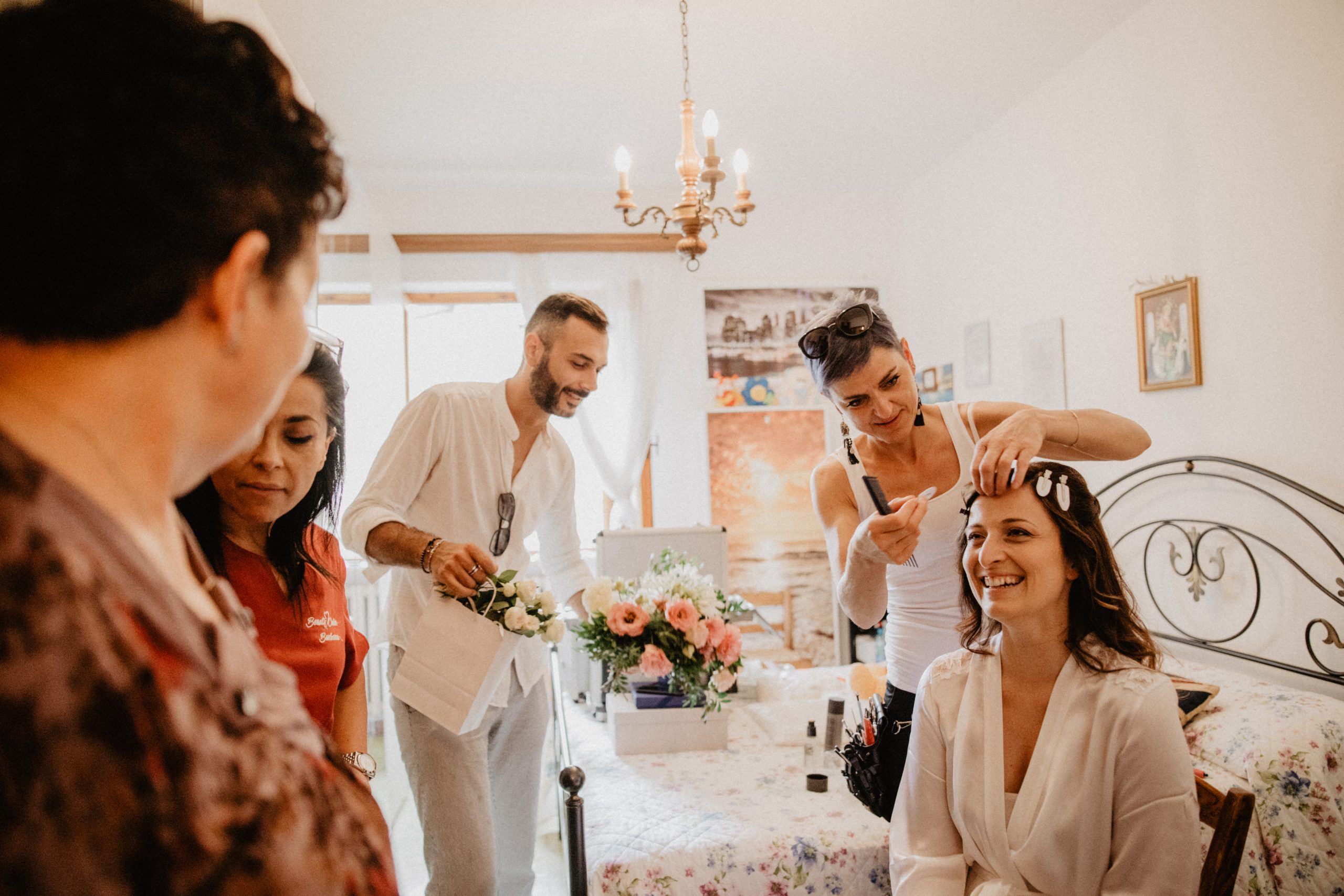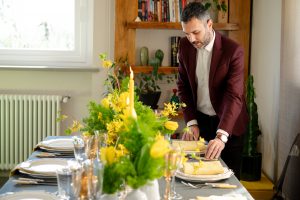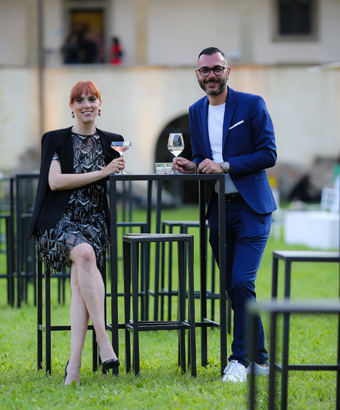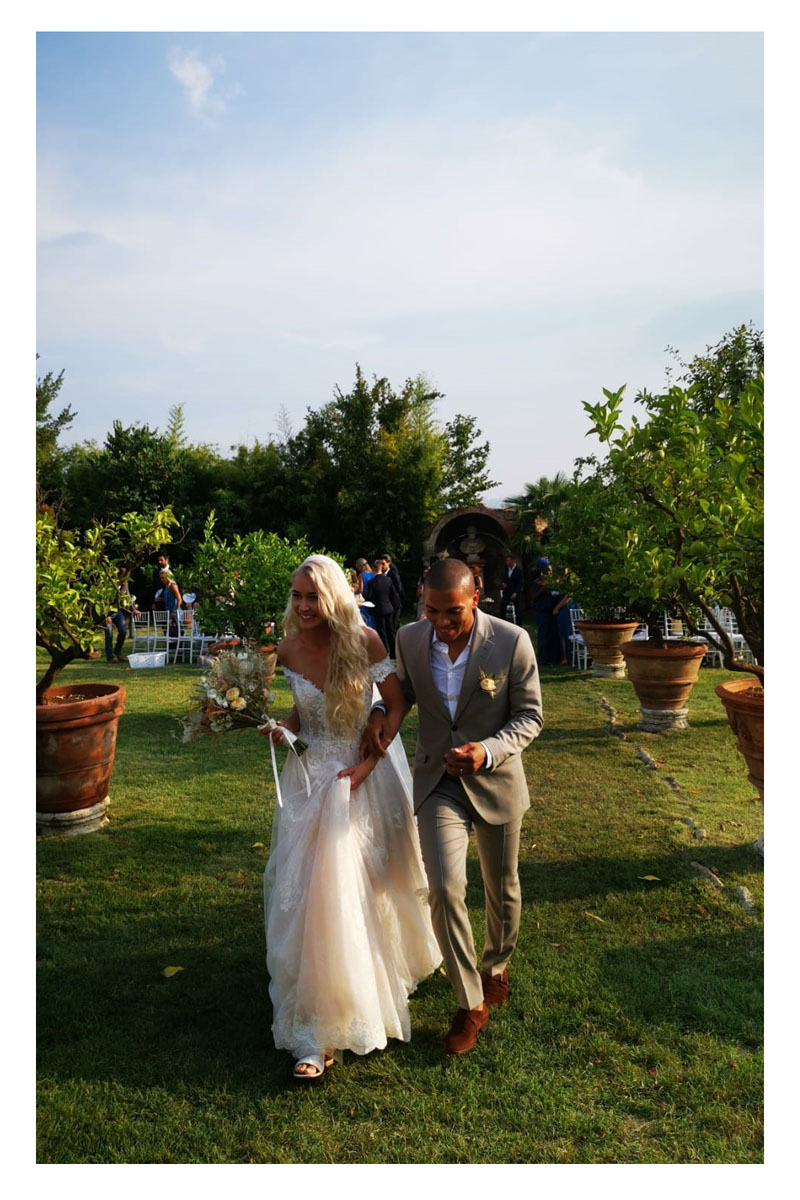 My curiosity and research at your disposal
I am lucky enough to love my job, to wake up in the morning and can't wait to get on the road to discover a new venue or to visit a ceramic factory and see the new decoration trends. I spend a lot of my time at the computer and on the road looking for innovative things to make each event unique. Whether we are talking about a wedding or a corporate event everything has to be tailor-made for you. The same passion and research is also applied in branding and visuals, attention to a particular type of paper for your business cards or product packaging.
"I had the good fortune to work with Federico in the development of the Tuscan luxury brand Ivana Ciabatti. Federico is an extremely competent, helpful and resourceful person. A great worker, who manages to grasp the needs of the moment. Lucid in his analyses, attentive to trends, and capable of enhancing the most challenging projects with his creativity.
These skills combined with a flair for managing personal relationships and his natural good taste make Federico a professional you can rely on in any situation.
"An unforgettable day..a dream day that I would live again a thousand more times.. Federico is simply magnificent, everything was handled perfectly to the last detail, centring and fulfilling all our wishes. The coordination of the day was excellent and we were all extremely satisfied. Professionalism and kindness combined with a great passion, all mized in a fabulous wedding planner who manages to make everyone happy...even the most demanding grandmothers!"
"This review is just a small part of a piece of our life that gave birth to our family. Professionalism, excellent taste and the right sensitivity in following me and my husband on one of the most important days of our lives. Not only in the organisation, but the real added value were the ideas proposed for our event, in line with the theme chosen for the wedding. Therefore, the peace of mind and security of having a person by our side, attentive to all the details of our wedding with 160 guests was fundamental in making it peaceful and unforgettable! Thank you"
"Something more than just a Wedding Planner! Federico dedicates heart and soul to his work, trying to give the bride and groom, and in our case also the photographers, a complete and detailed picture of what the wedding planning will be like.
A true professional in the sector, fair and attentive to every detail. I hope to have many more opportunities to work with him to make the dream of many other couples-to-be come true!"
"Federico Caneschi was a real pleasure to work with. We really appreciated your professionalism and competence.
Research and attention to detail make all the difference, if combined with a great sense of practicality the result can only be excellent.
Thanks also from all our staff!"
"We had well in mind how we wanted our wedding, nothing exaggerated with a small budget, the difficult thing was to communicate this to the various suppliers. In the first meeting with Federico it was love at first sight, he seemed to read our thoughts, he transferred what was in our heads onto a sheet of paper, recommending excellent professionals who could then realise the various things, and saving us time and money. I recommend to all future brides and grooms at least one meeting with him and his team.  
"Fedeee... a wonderful day... we asked you to help us organise our wedding and in the end you managed to make a dream come true!
Beyond Expectations! 😍 Every time we ran into an obstacle you managed to calm us down with the calmness and professionalism that sets you apart! From our very first meeting you were on the ball with us, without even being sure we would hire you, but you never backed down and didn't let us down for a second until the very end!
And the happiness and Confidence you gained can be read in the photos... just look at yourself!
Thank you Faith!"
( and Sophie)
"It is always a pleasure to work with Federico in the realisation of beautiful weddings and events. The passion, competence, and kindness of Federico are a guarantee for us as suppliers, but above all for his customers. We recommend Federico to all future brides and grooms, or to anyone who wants to create an exclusive event marked with good taste and uniqueness and having the certainty to count on a professional capable of coordinating, advising and realising clients' dreams".
"Federico was invaluable in organising this great event. He was always available, ready to find creative, effective and tasteful solutions, a hard worker, not afraid when it comes to difficult or unforeseen situations, and the first one to roll up his sleeves and get into action, a perfect director who gets his hands dirty when needed and manages to do so while maintaining an enviable style, a real asset ;)You can immediately perceive that he is driven by a strong passion for his work, which he does really well.
"Federico managed to make our destination wedding come true. We have lived in London for several years now but the idea of being able to come back to Tuscany for our wedding and be together with family and friends for 3 days was a dream and Federico with his team managed to make it come true. A friend as well as an excellent professional"
WORK WITH ME
Let's Plan Your Big Event!