EVENT PLANNER - HOME EDITION 
A small collection was born, consisting of three Events. All centred on home, the focus of this particular moment. After the months spent alone, we crave our loved ones and friends, but going out, organising dinners and parties is still very complicated. Together with my team, we have come up with the idea of redesigning our events, birthdays, anniversaries and parties with friends, in a home dimension and in total safety. The host will only have to think about enjoying the company of loved ones and having fun, we'll take care of the rest.
EVENT CAPSULE COLLECTION:  
BG - MOMENT Babbling Girls Moment, an afternoon entirely dedicated to girlfriends. We will create a real SPA set, with the addition of drinks and cocktails of your choice, a couple of hours to chat and take away all kinds of curiosities about our work and why not even some gossip, which is perhaps best kept within the walls of your home. 
B-DAY PART Y Birthday Party, a tailor-made birthday party for young and old. We study the theme together, choose the food, design the arrangements and the entertainment. All in compliance with the rules imposed for our safety, so that the only thought is the wish to be made before blowing out the candles... (also for surprise birthdays)
FRIENDS DAY, Whether it is lunch or dinner, it will be all about friends. We will decide together on the set-up, food, drinks, and games to entertain you, all created for you.
For all Home Events I will be at your complete disposal and you won't have to think about anything except having fun and enjoying the moment.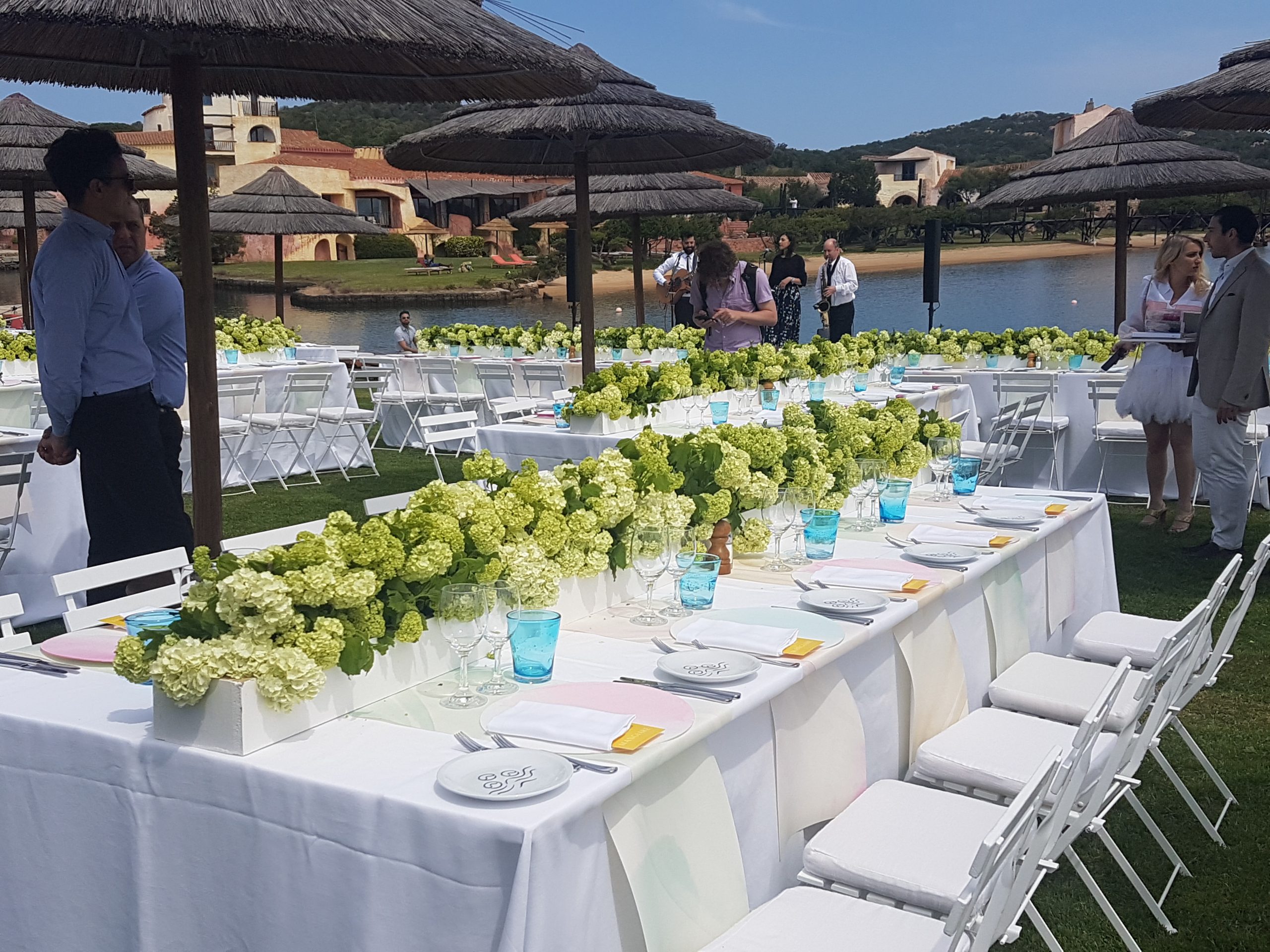 Whether celebrating a private or corporate event, our team is ready to satisfy every request with the utmost professionalism. We have ten years' experience in organising corporate and promotional events, new product presentations, team retreats, press days, co-marketing activities at trade fairs and international events, Baseworl - Mido - Gold Italy - Vicenza Oro - VinItaly - Mipel - Micam - Berlin Barconvent, to name but a few. Our co-marketing activities for product positioning have been numerous we have collaborated with : IVANA CIABATTI - ITALPREZIOSI SPA - ROLLS ROYCE ITALIA - FORTE VILLAGE - BAGLIONI HOTEL - VISIONNAIRE - CASTIGLION DEL BOSCO - RINASCENTE etc.
We study every detail starting with the location and logistics, we collaborate with architects to design stands and promotional items. We start as for every event from a moodboard that can make the client understand the direction and flow we are following.
EVENT DESIGN
LOCATION
MOOD BOARD
LOGISTICS
EVENT FLOW AND TIMING
CORPORATE IMAGE: SAVE THE DATE
DIRECTION ON THE DAY OF THE EVENT
PARTNER SEARCH
TRADE FAIR STANDS
HOSTESSES AND STEWARDS
ACCOMODATION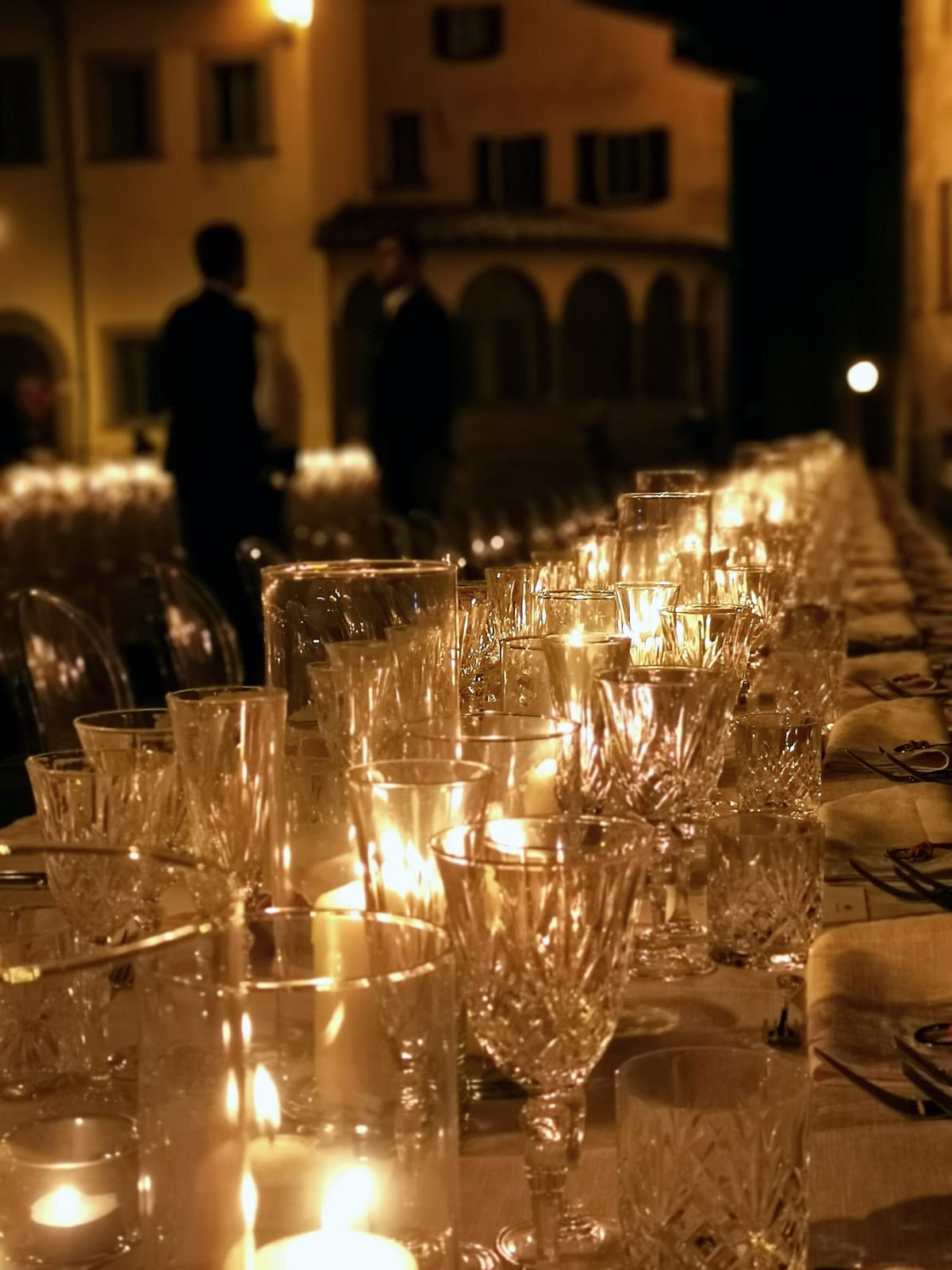 PRIVATE FEASTS
To create a special birthday and be free just to have fun, we will take care of everything, exclusive arrangements designed especially for you, location and all other necessary services.
national and international trade fairs
If you are a company and have to attend a trade fair but your staff is busy with samples and business activities, we will take care of everything from booking the hotel to setting up the trade fair stand.
Press Day
Do you have a product you would like to present to the press? We will organise a special press day for you, both on and offline, work with you to create press folders and invitations, and take care of the whole day.
new product presentations
We will study with you all the particularities of the product to be presented and with the creative team we will realise a customised event inspired entirely by your Brand
Corporate event
Are you a business that cares about its workforce? And do you organise a party for your employees and collaborators every year? Put your trust in professionals, you will optimise your budget better and give your guests an unforgettable time.
Co-Marketing
Looking to position yourself in the market? but don't have the budget to create a customised event? contact us we will find the right partners for you, with a careful market analysis we will define your target and positioning.
What do you mean by Promotion and Co-Marketing Activities?
Over the last few years, I have found working for a high-level product company that the best communication is precisely that linked to events and co-marketing activities, obviously studied and calibrated, through which we can position the brand with simple steps at reduced costs.
Do you organise everything yourself?
Absolutely not, we are a Team and we use the best professionals in the industry, from stand building to entertainment for your party. We have a Database of more than 200 Suppliers just choose the most suitable for your needs. 
What do you mean by Private Parties?
By private parties we mean everything that is to be considered an event, whether it is a birthday for adults or children, but also graduation parties, anniversaries or a surprise you want to organise for your beloved ones.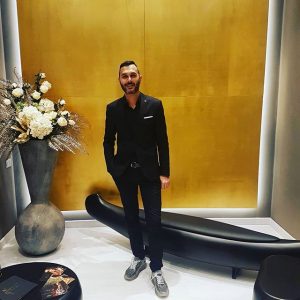 WORK WITH ME
Let's Plan Your Big Event!