events | BG-MOMENT
The first Event of the Capsule Collection, 3 in total, all dedicated to sharing and conviviality, without moving from home.
Opening with BG-MOMENT 'Babbling Girls Moment'
Here's how to Structure: We set the day and time, you invite your friends over, whether for a special occasion, a birthday, a bachelotte party or simply a pampering treat for a loved one, or for yourself. I will present myself with a set-up worthy of a beauty spa, with all dermatologically tested and hypoallergenic products, and of course there will be iced drinks as agreed upon together.
Thus our★ BG-MOMENT★ startswith a toast and a pleasant face cleansing from the impurities and stress. Together we will play and chat, I will be at your complete disposal for any question about my work, from any curiosity about flowers, to the rules of etiquette on how to set a table, ready to answer all the indiscretions behind my profession, leaving, however, room for some gossip that you cannot talk about in public...
We will spend an hour of relaxation, fun and healthy cheer together.
What are you waiting for? I'll organise the party at your place.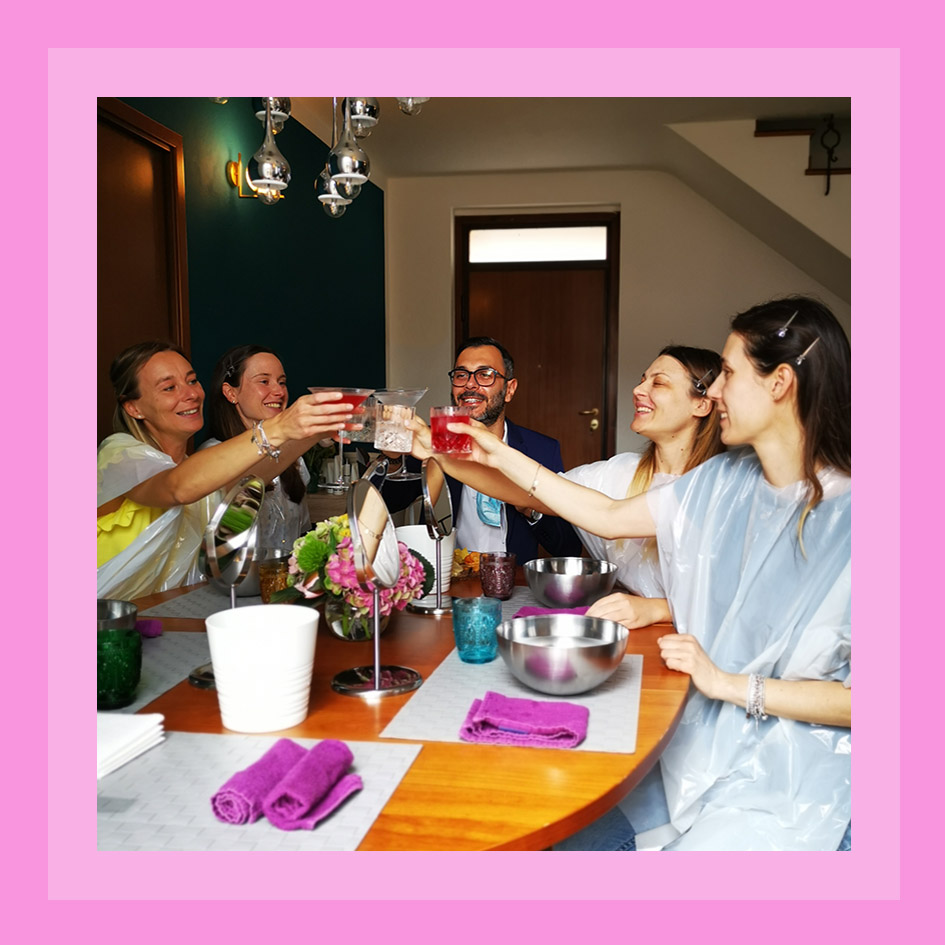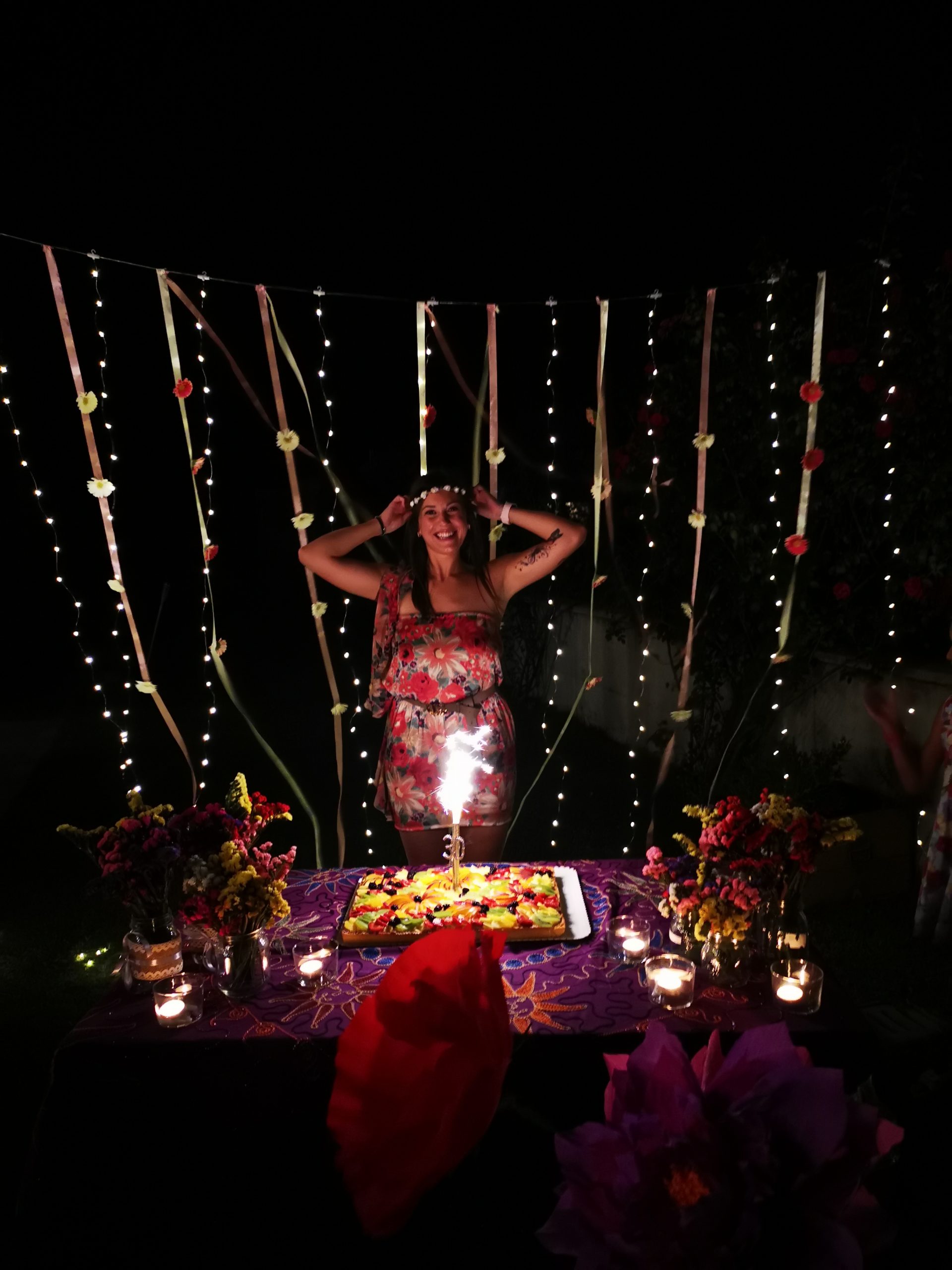 events | An exclusive event in your home...
Francesca wanted to celebrate her 30th with a themed party, surrounding herself with family and close friends. 
The Location: The garden of his house 
The Theme: Flower Power 
The first step was to transform the garden into an enchanted place with lots of flowers and the athmosphere recalling the 60s Balearic Islands or every Monday night at the Flower Power party at Pacha. I immediately set to work with tape measure, pen and paper and created the mood board, selected the right suppliers for the event in terms of budget and performance and that was it, we were ready to celebrate... 
The event on his birthday on a Thursday evening in mid-July, 40 guests, candles, lights and flowers to embellish the whole thing, of course music and drinks to entertain the guests could not be missed... 
An evening completely tailored on the birthday girl, at the end the cut of the cake in front of the Photobooth, a tent of real flowers and lights completely sewn by hand. 
Create a completely customised event in your home or a place of your heart. 
Contact meI will be happy to give you a quote for your all inclusive event
See Francesca's event article here
WORK WITH ME
Let's Plan Your Big Event!